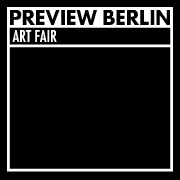 Q. Write 5 sentences about your work for PR purposes.
It doesn't seem like work.
I don't like work.
Can I make it work for me.
Don't take up a day job.
One last sentence and I'm done, for this seasons collection; sheer blacks with luminous earthy colours, overall a somber funerary collection with a dash of joie de vie.
Nevan Lahart was born in Kilkenny, Ireland in 1973. He studied at The Limerick School of Art and Design; National College of Art in Dublin where he completed his MA Virtual Realities in 2003.
He was exhibited widely. Recent solo shows include: Solas Nua, Washington DC, USA and A Lively Start to a Dead End at the Royal Hibernian Academy, Dublin in 2010; Heaven's Full and the Fire Escapes are Locked at Heaven's Full, London and UGLY LOVELY at Kevin Kavanagh, Dublin in 2009. He has taken part in several groups shows as Backwater Twenty-10 at Crawford Municipal Art Gallery, Cork and Ten Years Hunting [The Trophy Room] Parkers Box, Brooklyn, New York in 2010; Moraltarantualla III, The summer of the Vernunft at Valentinskamp 34A, Hamburg, Germany; The Gold Standard at NES, Skagaströnd, Iceland and Trouble in Paradise: Examining Discord in Nature and Society at Tucson Museum of Art, Arizona, USA in 2009.
Lahart has participated in several residencies include Solus Nua in Washington DC in 2010 and he undertook six months residency at Irish Museum of Modern Art, in Dublin in 2005.
His work is in various public and private collections in Ireland, Germany, France, Switzerland and the U.S.A.