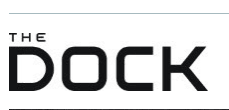 The Dock is delighted to open on Thursday July 16th.

Sinéad Ní Mhaonaigh is one of Ireland's and her generations leading painters. Deeply committed to painting, its qualities, its energy and stillness, her work has been at the centre of Irish painting for the past decade. She has been represented by Kevin Kavanagh Gallery since graduation. She was awarded the RHA's Hennessey Craig Scholarship, selected for the RHA Futures exhibition, and has been shortlisted for the AIB Art Prize. Sinéad was also nominated for the prestigious John Moores Painting Prize, held as part of the Liverpool Biennial. Ní Mhaonaigh trained at TUD (Fine Art Painting) alongside figures like Anita Groener and Patrick Graham.

Sinéad Ní Mhaonaigh is represented by Kevin Kavanagh Gallery

The DOCK opening hours
Thursdays, Fridays & Saturdays 11.30am - 4.00pm (Managed access; On a limited basis)
Admission free
"The language of painting has always inspired me. How you work with a very simple format, with a very simple material like canvas. All the magic, the wonder, it's all there, there to be painted"
Sinéad Ní Mhaonaigh (b. 1977) graduated in 2001 from Fine Art Painting at the Dublin Institute of Technology. She was awarded the HOTRON Art Award, 2019 and was joint winner of The Hennessy Craig Scholarship, 2010. In addition she has featured on the John Moores Painting Prize shortlist, 2018, The Marmite Prize for Painting V shortlist, 2016, , and AIB Prize shortlist, 2009.
Represented by Kevin Kavanagh Gallery, Ní Mhaonaigh has exhibited extensively in both Ireland and abroad,at venues including Limerick City Gallery of Art, Anthony Slayter-Ralph Fine Art, Los Angeles, Centre Culturel Irlandais Paris, Millenium Court Arts Centre, Armagh, Highlanes Municipal Art Gallery, The Living Room Gallery, New York, Ard Bia Berlin. Ní Mhaonaigh's work is represented in numerous public and private collections including The Arts Council of Ireland/An Chomhairle Ealaíon, Office of Public Works, Ernesto Ventós Barcelona, Limerick City Gallery of Art, Beth Rudin DeWoody Collection, and Drogheda Municipal Art Collection at Highlanes Gallery.
Irish Times Art Critic Aidan Dunne in a 2019 review of her work wrote "Ní Mhaonaigh's work certainly allows many readings and interpretations, but it is fair to say that it is not prescriptive in intent. And at its heart is an exceptional investment in and love for the medium of paint."
Sinéad's work to date has referred to spatial experience through her use of words in the Irish language that describe the lived environment. 'Imlíne, Eatramh, Imeall, Ardán. This alliterative litany of nouns in Irish is derived from titles of solo exhibitions Ní Mhaonaigh has presented nationally and internationally in various venues over the past decade. As their equivalent terms in English – 'Contour', 'Interval', 'Margin', 'Platform' – cumulatively suggest, a prevailing concern in her work is the elaboration and exploration of bounded space. Given the particular nature of her painting, we are free to interpret this primarily in formal terms, as a concern with the construction of a pictorial architecture; or, alternatively, we may opt to relate it to the distinct varieties of socio-cultural or symbolic space invoked in individual pictures, and sometimes affirmed by their attendant titles. Such openness to ambiguity is telling. After all, she has always drawn freely on the legacy of modernist abstraction, while remaining happy to accommodate what modernist painting's sternest gatekeeper, the American critic Clement Greenberg, dismissed as 'homeless representation' more than half a century ago. This determined indeterminacy, if we might call it that, has been a consistent aspect of her working method from the outset. Sinéad prefers to regard vagueness as a virtue rather than a vice, and prize evasion as a useful strategy as an artist.
16 July 2020